The publication link below provides information on the boundaries of SWCDs compared to watersheds (8-digit hydrologic unit codes) in New Mexico.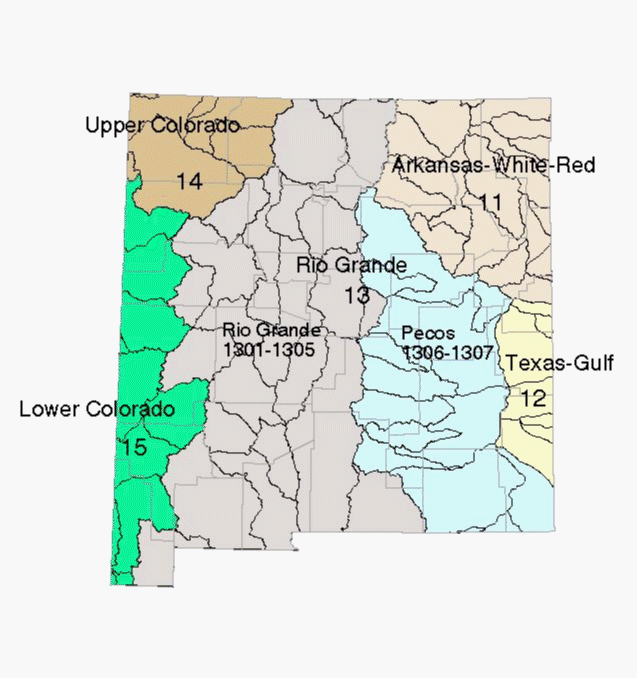 The publication lists watersheds by number and by name, and allows the user to look up watersheds within an SWCD, or SWCDs overlapping a watershed.


A map of watershed, SWCD, and county boundaries is included.

This information is useful for planning projects, grant proposals, and cooperative efforts among districts and other governments.


Land use plans concerning watershed function or health may benefit from use of the numerical hydrologic unit codes (HUC) for specificity in planning and coordination with other entities.
Note: This is a 6 page publication compiled in 2001 by NMDA.  Changes to SWCD boundaries since 2001 are not reflected in either the map or the tables.  NMCCD is providing it here because it is no longer available in its entirety on the NMDA website.